At First Christian Church in Huntsville, AL, we offer a 9:30 a.m. Worship Service with 8:30 a.m. and 10:30 a.m. small groups for you and your family on Sundays. If you would like to fellowship and study with us on different days and nights of the week, check out all of our ministries.
All are welcomed at the Lord's Table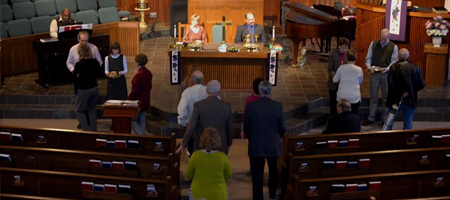 We serve Communion every Sunday
Worship with us Sunday's at 9:30 a.m.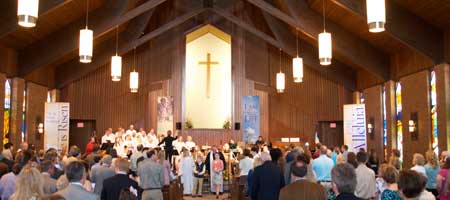 Childcare is offered for infants through age 3
Children's Worship and Wonder during the 9:30 am Sunday service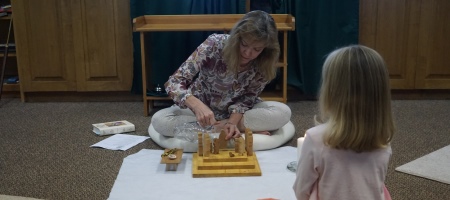 Your children preschool through 2nd grade can explore worship in a different, more relaxed setting. Children learn to quietly and respectfully gather in their own sanctuary. Children learn to praise through singing with sign language, ritual, and corporate prayer. The word of God is proclaimed through the sharing of a Bible story each week. Part of Children's Worship is adapted from Young Children and Worship training by Sonja Stewart, professor of Christian Education at Western Theological Seminary in Holland, MI, and Godly Play training by Jerome Berryman, director of the Center for the Theology of Childhood in Houston, TX.
Young Disciples Worship during the 9:30 am Sunday service (2nd and 4th Sunday only)

Your children age 3rd through 5th grades will share in their own service, participating more fully with singing, scripture reading, responding to Bible Stories and receiving communion.