Weddings and Facility Use
First Christian has been blessed with a wonderful facility that functions for many uses.  If you belong to a church or community group, you may request to use one of our rooms for your meetings or events.
Weddings
He is now to be among you, at the calling of your hearts . . . from There Is Love/Wedding Song by Paul Stookey.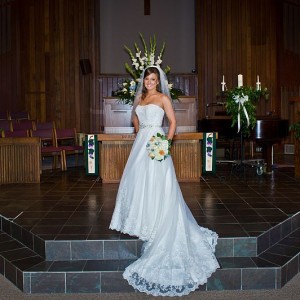 Dear Bride and Groom-to-Be, We welcome you to First Christian Church's online wedding information. It is our hope that you will allow us to be part of your special day and that it will be a smooth, stress-free experience. Visit our sanctuary, and you can meditate under the soft glowing light of our sanctuary windows.  You can find a booklet in the church foyer which explains the background and meaning of our windows. Click here (link) to see pictures of our sanctuary and pictures from previous weddings.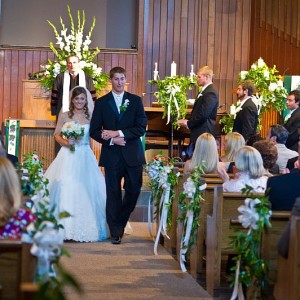 For more information, contact the Church office at 881-0150 or office@fcc-hsv.org. Here's the information to get you started. ##Wedding Ceremony Policies ##Wedding Coordinator Duties ##Wedding Fees ##Wedding Reservations Non-Members ##Wedding Reservations Members
Facility Use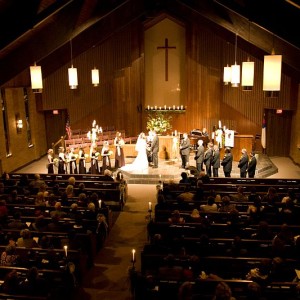 To request use of the facility, please fill out a Facility Request Form and submit to the church office at least two weeks prior to your requested date.  All requests are reviewed at staff meetings on Tuesdays, and you will be notified as to the approval or disapproval of your request.. Be sure to read over the Facilities Use Policy so that there are no surprises as to what the church will provide and your responsibilities. ##Facilities Use Policy ##Facility Request Form (all events)