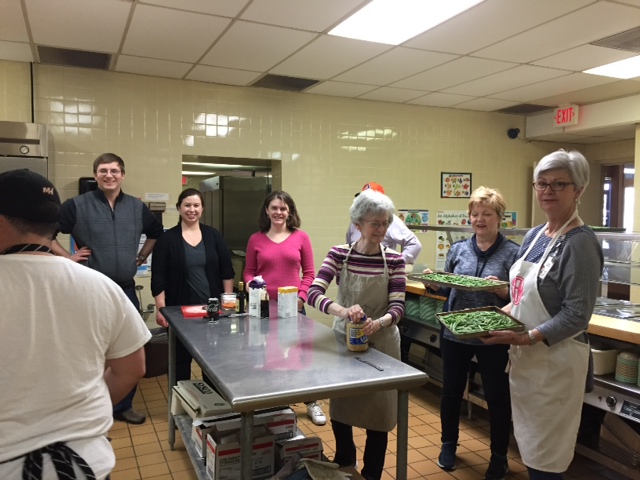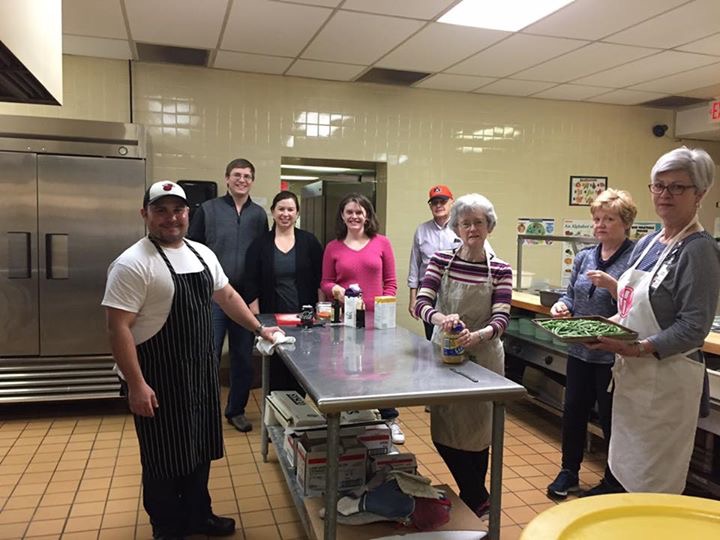 Young Adult Ministry is for those out of high-school through the 30s. Our fellowships are held in homes, in restaurants, and around Huntsville. The Sunday after Christmas is the annual Young Adult Sunday, on which the 10:30 am worship service is completely planned and led by college and graduate students and other young adults.
FCC young adults participate in the ministries of the Alabama-Northwest Florida Region of the Christian Church (Disciples of Christ), including Beach Retreat in October and a winter retreat in January.
Check out our happenings on Facebook!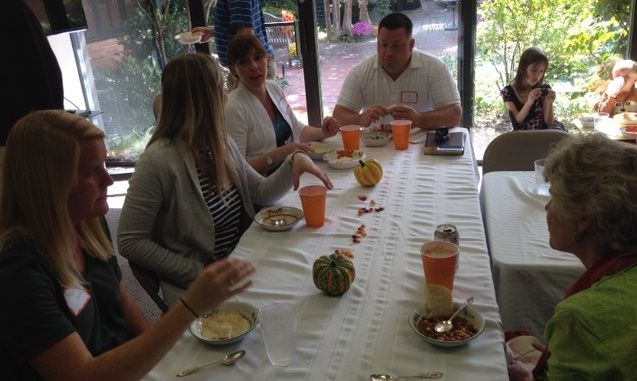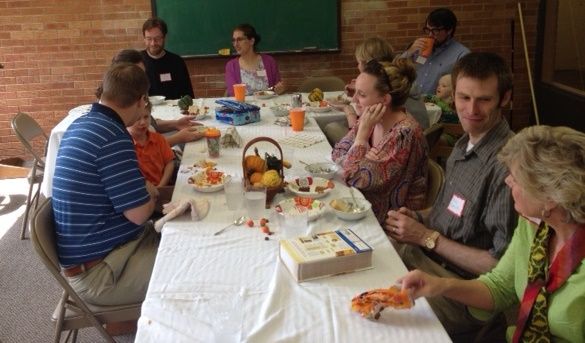 Get Connected
Sunday Opportunities
Sunday School Classes that meet from 9:15am to 10:15am every Sunday
31 Flavors
 – Currently, the class is viewing a Ray Vander Laan series of videos. Videos are 20 minutes long and are set in the Holy Land which makes the Scripture discussed come alive. The class has a wide range of age groups and backgrounds.
This class meets in the Garden Room
Bethany
 – The class is studying portions of the Old Testament and is using the Bible as its text with discussion.
This class meets in the Joyce Jones Parlor.
Growing Christians
 – This diverse group is studying the world canon of sacred writings.  Professor Grant Hardy examines the scriptures of seven major religious traditions and nine lesser-known or smaller faiths, providing rich insights into world cultures and the meaning of religious faith around the world.
This class meets downstairs in room 211.
New Testament
 – Is studying the book of Mark.  The study book was written by Dr. Orion Hutchinson, Jr. He is the former Editor of Church School Publications at The United Methodist Publishing House, Nashville, Tennessee. Each class member will have a study guide to use and retain and there will be some audio/visual materials to see. The class discussion is led by Bob Senn. New members are welcome at any time since each days' study stands alone for that day.
This class rotates leadership.
This class meets in the Library.
G.I.F.T.
 – This summer we will have a special Sunday school class for all generations. The class will be called 
G.I.F.T.
 (Generations in Faith Together). This class will be for all children, youth, and any adults who choose to participate. The class will meet May 29—July 31 from 10:40- 11:30 am.
This class meets in Family Services
Weekday Opportunities
Abigail Circle
Abigail Circle is a group of young women who meet on the first Tuesday of the month in homes to share their faith journey. We enjoy a meal together and watch a chick-flick followed by a short lesson relating the movie to our own personal lives and faith.
Contact Laura West for further info as to location.
September 6, 2016 – A League of Their Own – "Two sisters join the first female professional baseball league and struggle to help it succeed amidst their own growing rivalry."
October 4, 2016 – Steel Magnolias – "In a small Louisiana town, a close-knit group of friends gathers at Truvy's Beauty Parlor to share gossip and to support each other through life's triumphs and tragedies."
November 1, 2016 – Sleepless in Seattle – "Sam is despairing in Seattle, and Annie is disillusioned in Baltimore—can love really heal his broken heart and give her hope for a better future? Through a series of quirky circumstances, they just might discover that love really can conquer all!"
December 6, 2016 – While You Were Sleeping – "Lucy, a lonely subways employee, saves the life of a handsome stranger who now lies in a coma. Mistaken for his fiancée, she gains a family and much more."
January 3, 2017 – 13 Going on 30 – "A 13-year-old girl makes a wish on her birthday and wakes up as a 30-year-old woman who finds she has a lot of making up to do for the lost years!"
February 7, 2017 – Cinderella – "When her father unexpectedly passes away, young Ella finds herself at the mercy of her cruel stepmother and her scheming step-sisters. Never one to give up hope, Ella's fortunes begin to change after meeting a dashing stranger."
March 7, 2017 – Freaky Friday – "Tess and her 15-year-old daughter, Anna, disagree on everything—including fashion, music, and men—until they are suddenly forced to see things from a different perspective!"
April 4, 2017 – Little Women – "This story chronicles the lives of a mother, her four daughters, and their daily toils in the absence of their father during the Civil War."
May 2, 2017 – My Big Fat Greek Wedding – "A young Greek woman falls in love with a non-Greek and struggles to get her family to accept him while she comes to terms with her heritage and cultural identity."
Other Opportunities
Beach Retreat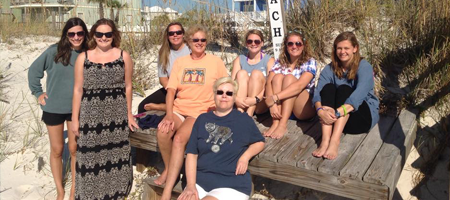 The Young Adult Beach Retreat is in October at "The Lighthouse" Christian Retreat and Conference Center in Orange Beach, AL. More information will be given closer to the date of the retreat.
Winter Retreat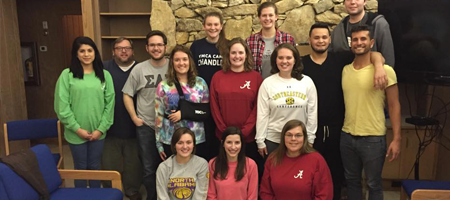 The Young Adult Winter Retreat is in January at YMCA Camp Chandler in Wetumka, AL. More information will be given closer to the date of the retreat.
Young Adult Sunday
The Sunday after Christmas is the annual Young Adult Sunday, on which the 10:30 am worship service is completely planned and led by college and graduate students and other young adults.
Want to know more
Contact Rev. Laura West, Associate Minister to Children & Families.
Also, check out our happenings on Facebook!