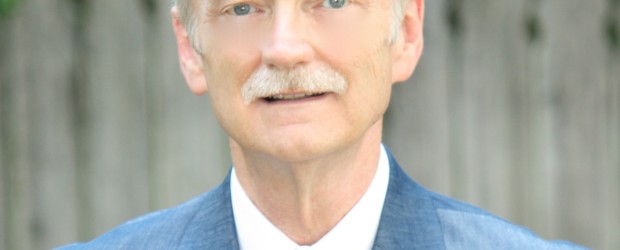 The Rev. Dr. Cameron Douglas began his ministry as the Interim Senior Minister at First Christian Church in Huntsville on September 1, 2015. Rev. Douglas lives in Decatur, Alabama, where he served First Christian Church as their Senior Minister for nine years (2006 – 2014). He has been in Christian ministry since 1981. This last year he served as the Interim Senior Minister at First Christian Church in Meridian, Mississippi.
Rev. Douglas is a "preacher's kid" whose father, mother and brother were Disciple of Christ ministers. He was born in Niagara Falls, New York, attended Anderson University in Anderson, Indiana, for a B.A. degree and Purdue University in West Lafayette, Indiana, for an M.S. Ed. He earned his Masters of Divinity at Christian Theological Seminary in Indianapolis, was ordained in 1985, and completed his Doctorate of Ministry at Anderson University School of Theology in 2003.
While at college he met his wife Diane and began a career as a high school Social Studies teacher for five years and then entered the Christian ministry. He served four congregations in Indiana over twenty-five years and came to Alabama, January 1, 2006.
Dr. Douglas is married to Diane who is a dedicated special needs teacher. They have been married 40 plus years and have two grown daughters and three grandchildren. Cameron enjoys reading, writing, preaching, and ministering to the needs of the congregation he is serving.
Social Share